Our brick oven was made in Naples, Italy, and shipped to Thailand. The oven is made of brick and mortar, using volcanic sand from Vesuvio and contains a "biscotto" baking stone floor. The oven is covered with a copper color. This oven will maintain a baking temperature in excess of 900/1000 degrees.
The pizza chef in Naples, the maker of the pies, is called a pizzaiuolo. These highly skilled artisans are extremely passionate about the quality of the pizza, which is cooked for 90 seconds at 900 degrees.
Each Neapolitan pizza is unique, as it is hand-stretched and cooked in a wood-fired brick oven at 900 degrees for 90 seconds. This creates a pizza with:
Soft cornicione (outer crust) with a patina of crunch.
The center of the pizza is very thin and soft/wet.
Approximately 12 inches in diameter.
Unique – may not be perfectly round, as each pie is an artisan's work of art.
Neapolitans traditionally eat their pizza uncut with a knife and fork or libretto style, which means folded like a book. Either way, we hope you enjoy your pizza.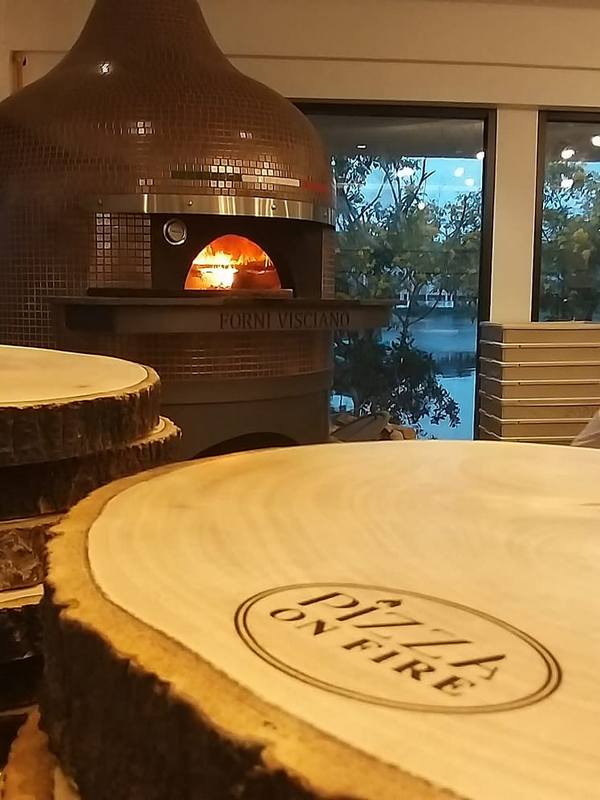 Shipped directly from Italy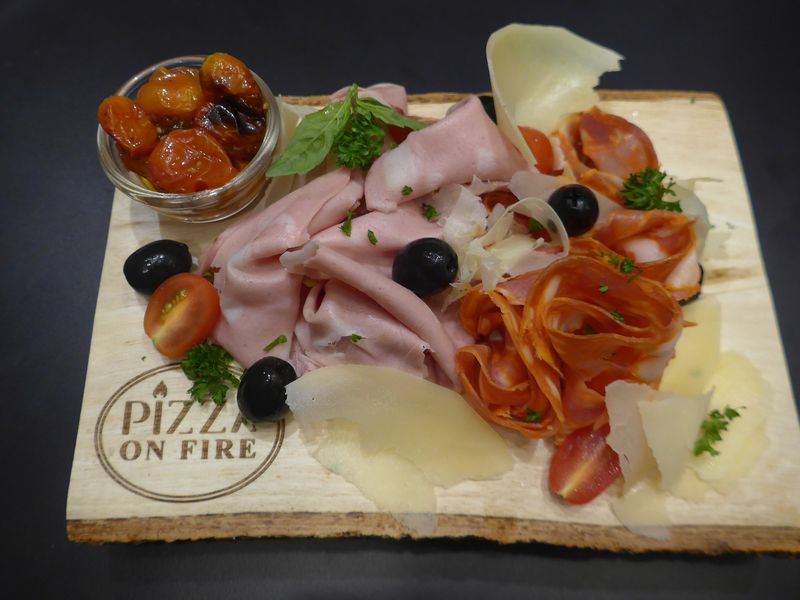 Mortadella Platter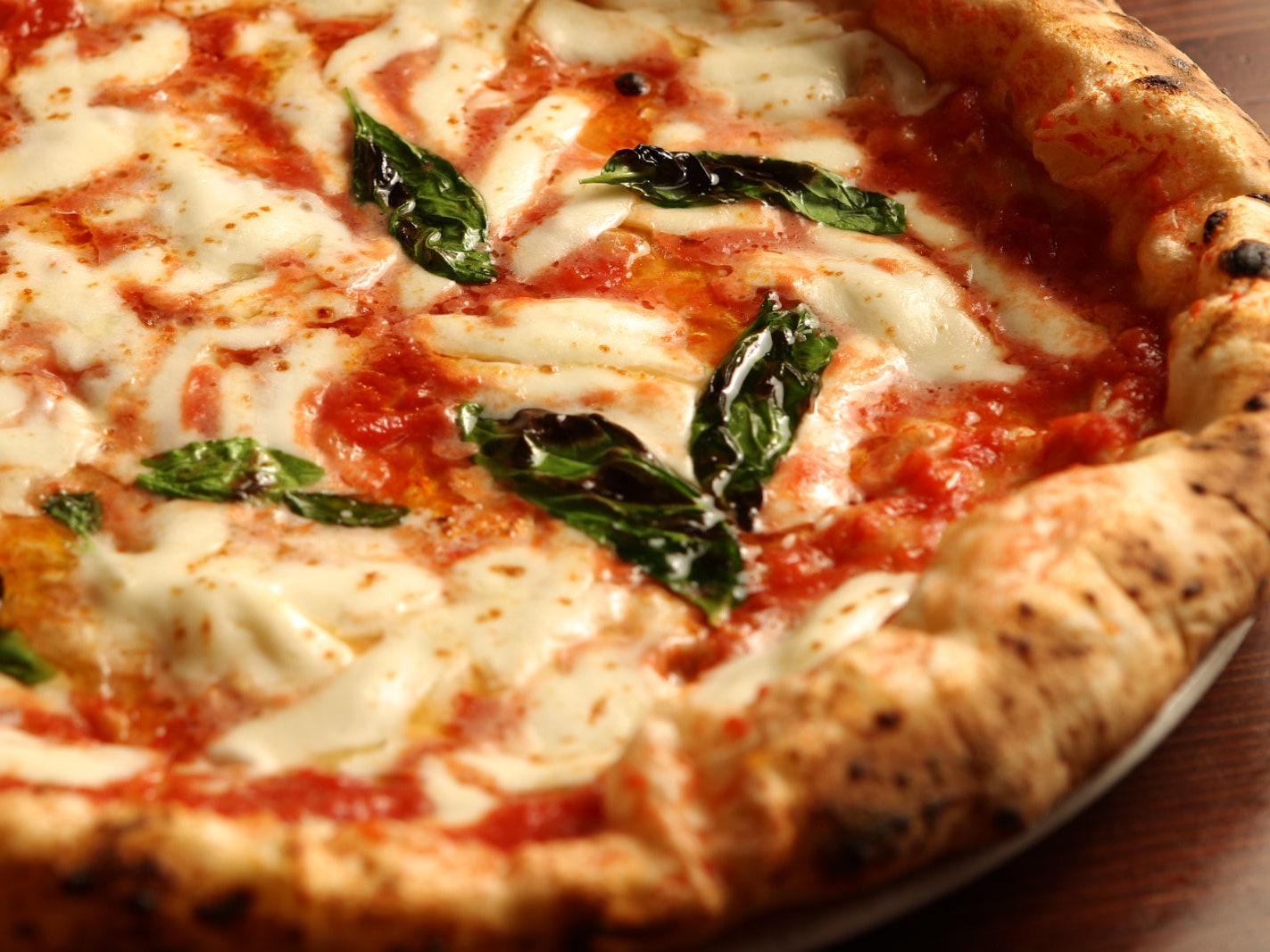 The traditional Neapolitan Pizza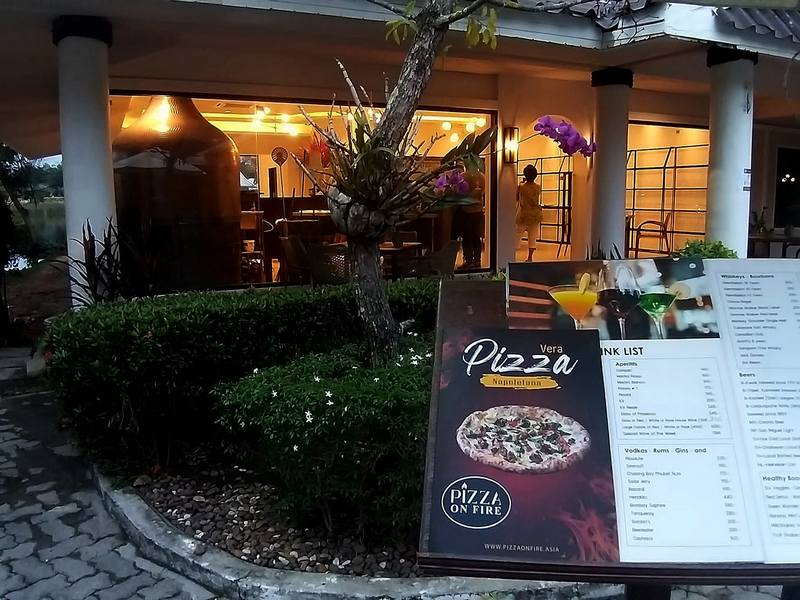 Welcome to Pizza on Fire, Canal Village, Laguna, Phuket